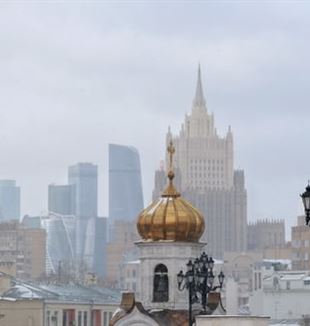 The Aviator: a glimpse into detachment and greater love
Discovering the art of sketching during the pandemic, Alfie shares his experience through the lens of the Russian novel by Eugene Vodolazkin The Aviator (2018).

A man wakes up without his memory in a modern hospital. His doctor encourages him to write down his slowly returning scattered thoughts, including his name of endearment: Innokenty – the root of which is innocence. These journal entries constitute the entirety of the novel, as he begins to remember the Russian revolution. To provide a summative overview of the plot would undermine the correspondence of discovering the hidden vignettes of tender humanity, given its elliptical narrative structure that only gradually reveals hidden wisdoms from his life. While Innokenty's insights range from meaning of memory and the significance of an individual story within the turmoil of revolution, they largely touch on his discovery that Love is greater than Justice.

The judgement that Love is greater than justice assumes a dramatic form when Innokenty draws a charcoal portrait of the man responsible for suffering in the life of his friends and his own; a man linked to Innokenty's prison sentence to a Russian labour camp on the Solovetsky Islands, a man whom he has every cause to hate. As one character comments when first seeing the work of art, "the drawing liberates [the man], delivers him from his horrendous role as a maggot [as] only yesterday I hated [him] but I've forgiven him after that portrait".
From what point of perspective does it become possible for Innokenty to draw the guilty man in such a way that redeems him, makes it possible to feel an affection and tenderness for him; from what point of perspective does it become possible to clearly understand the truth of a person and love them for themselves.

During the ongoing pandemic, I began to draw on the encouragement of a close friend. I began to study how to draw, learning that one is unskilled at drawing not because of missing talent, but because of one's inability to properly look at the object as it appears. In search of a subject, I began to draw the faces of friends within their circumstances, keeping in mind their life and the deeper reality of things, their destiny: Mystery.
To know someone or be known to that totalizing degree. It brought to mind that verse of Isaiah, writing of the Mystery holding one with close intimacy: […] "I will not forget you. Behold, I have engraved you on the palms of my hands; your walls are continually before me." For all of oneself to be known when entering being: "you knit me in my mother's womb […]/When I was being made in secret/fashioned in the depths of the earth/ Your eyes saw me unformed."

Near the end of the novel, Innokenty is asked why he writes: "if each person were to describe his own sliver of that world [God's world], even if it's small […] you can always find someone whose field of view is broad enough," ultimately referring to "an aviator".
Five years ago, a friend asked me what it means to love someone. As I examine and affirm my belonging to the Church through the Movement, something takes a stronger root within me, a growing awareness of what the Church proposes for everyone. That any true answer to this question only begins when looking at others from this more original position, from the perspective of an aviator.